Certificate holders - Terminal Provider
Certificate holders - Payment Service Provider
Certificate holders - POS Gateway
Certificate holders - Terminal Specification provider
Certificate holders - Acquiring Processor
Certificate holders - Issuing Processor
Certificate holders - Card Vendor
Certificate holders - ACS Provider
Certificate holders - HSM Provider
Certificate holders - Evaluation Laboratory
Certificate holders - Registered Third Party Supplier
License holders - Acquirer licenses
License holders - Card Issuer License
License holders - Card Issuer License - Card & E-commerce
License holders - ATM Acquirer License
License holders - Funds Collector License
Would you like to become a partner?
As a partner, you are an issuer, acquirer, funds collector or another distributor in the Bancontact ecosystem.
Bancontact Payconiq Company provides you with Bancontact with a real-time payment system suitable for all types of card payments. The following table is an overview of the services Bancontact Payconiq Company offers to partners.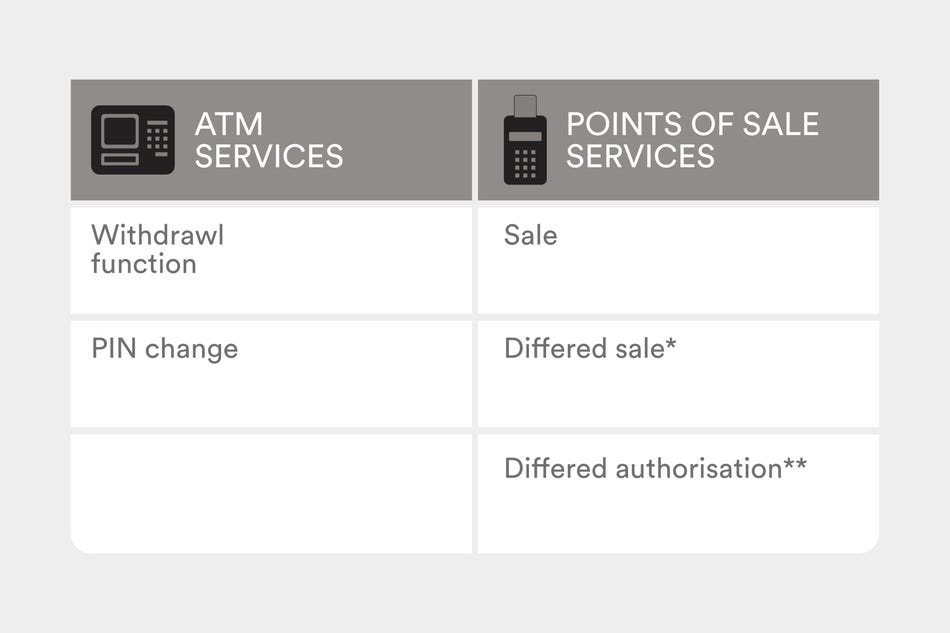 * Bancontact Payconiq Company also allows for temporary authorizations for payments. Only when the exact amount is known is confirmation for the payment given. That is what happens at a petrol station for example.
** Bancontact Payconiq Company also offers an emergency fall back. This unique service makes sure that payments go through even when there are technical failures or electricity outages. When the connection with the network is lost, the payment is carried out offline. This is how Bancontact guarantees that the payment process goes ahead normally.