Support The Coolest Trooper Dream
Dreaming is nice, but seeing a dream come true is even nicer. That is why Bancontact Payconiq Company is supporting the second edition of The Coolest Trooper Dream, an initiative by Trooper and KBC that allows associations and charities to submit their big dream and perhaps make it come true. Because together, we can make a difference.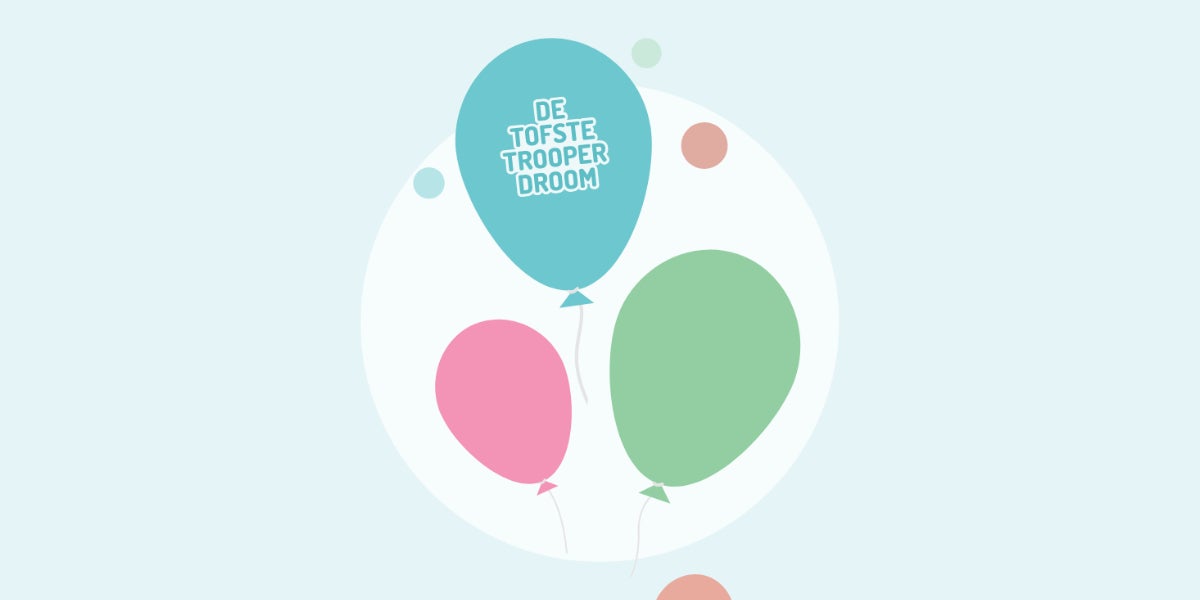 All Trooper associations can submit their big dream and call on their members and supporters to vote for them.
The dreams will be divided into six categories (youth, charity, school, sports, culture and animal) of which we support the charity category. A public prize and a jury prize of €1,500 will be awarded in each category. Finally, a grand prize of €5000 will also be awarded to the coolest, most connecting dream. In total, €23,000 will be awarded. The winners will be announced at a special event on 22 October 2022.
Want to know more about it? Go to Trooperdroom.