Paying your energy bill in one click with Bancontact thanks to POM
Since several years, Luminus customers can pay their invoices easily with Bancontact using a POM QR code or payment button, whereby the customer signs each payment via his or her payment app or card reader. But from now on, it will be even easier to pay your energy bill thanks to the activation of Bancontact One-Click-Pay. With this new service, it now literally takes just one click to pay with Bancontact. This is made possible by saving the Bancontact card details in the POM virtual wallet.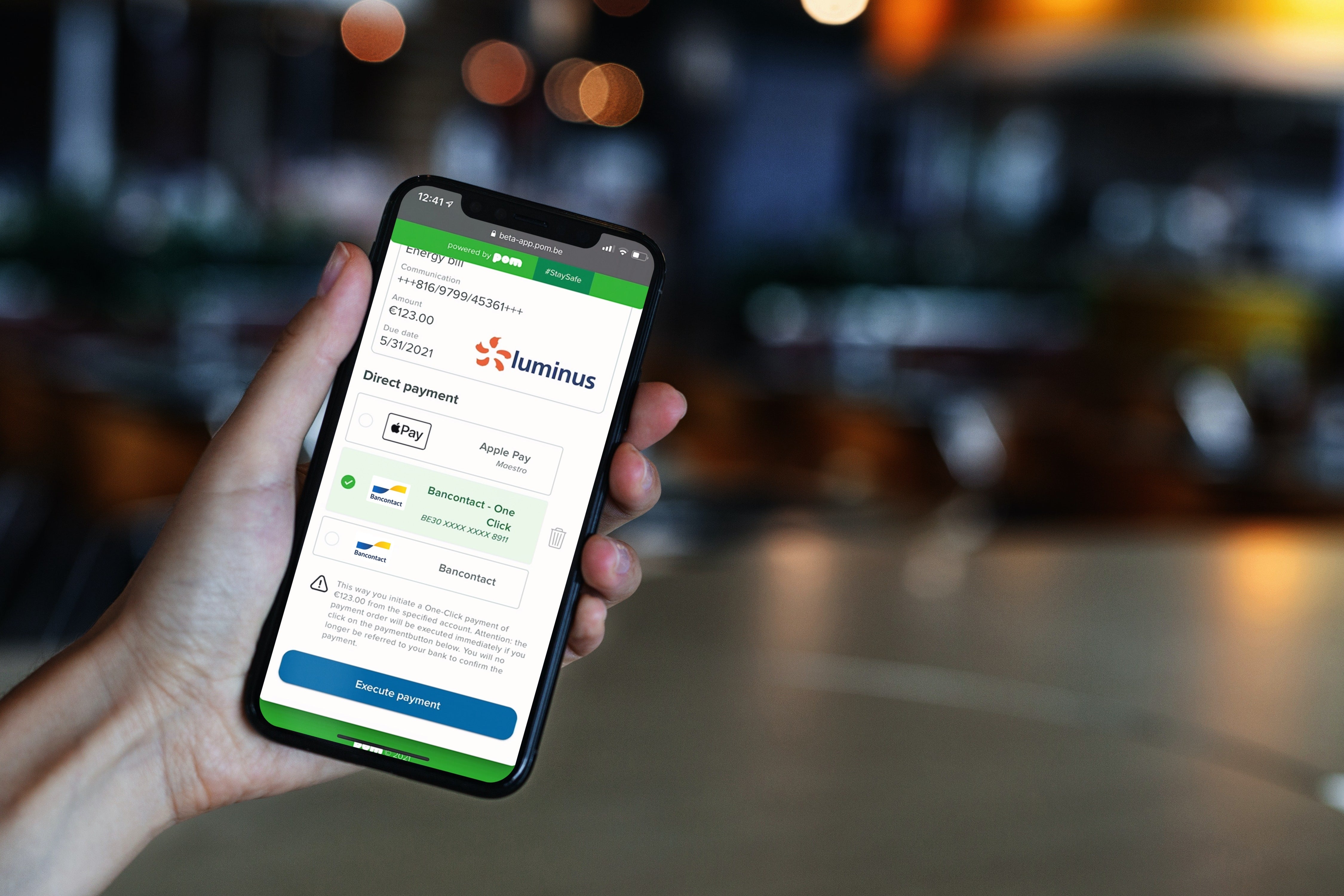 How does it work in practice?
On the POM payment page, Luminus customers will now have the option to activate One-Click-Pay payments on their Bancontact card.
If this option is checked and the first payment is successfully completed using the Bancontact card in question, it will be possible to pay subsequent invoices with a single click. The payer will no longer be redirected to his or her payment app or bank for authentication.
A click on the 'Bancontact One-click' button initiates the Bancontact payment on the stored card account in the background. The payer does not need to do anything else.
Easy and fast payment with Bancontact!