Pay contactless with Bancontact in the bus, tram and metro at MIVB/STIB
You can now pay contactless with your Bancontact card on the entire MIVB/STIB network. This means that you can pay your tram, bus and metro ride by holding your Bancontact card against the validating machine. This way you can pay your ride even more easily, safely and quickly and travel smoothly through Brussels.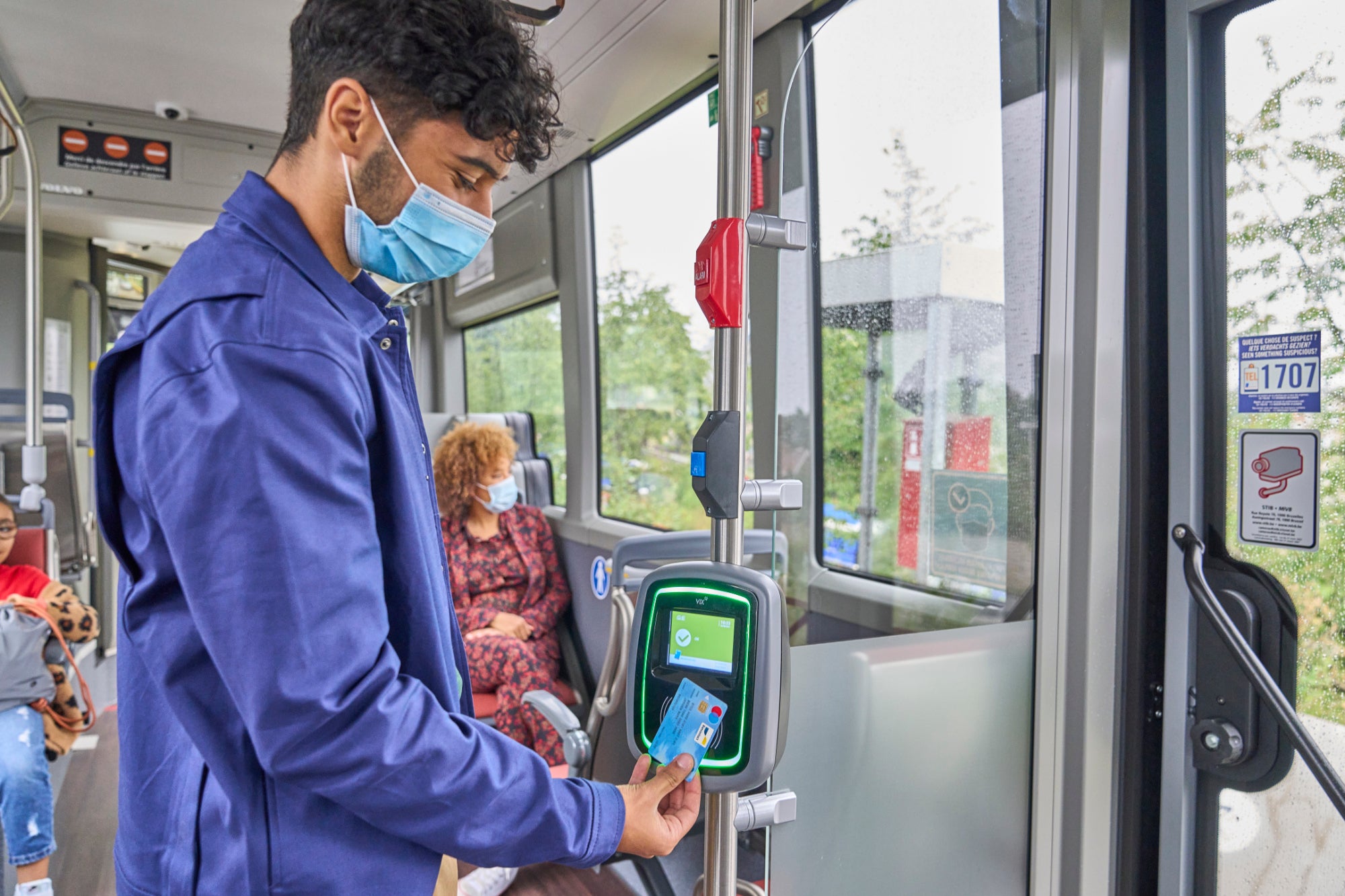 How does it work?
Hold your Bancontact card in front of the validating machine on the vehicle. If you travel by metro, you validate your card at the gates when entering and again when walking out.
The green tick appears and your ride is validated!
More information about the cost of the journey can be found on the website of MIVB/STIB.