2020, a record year for electronic payments
How did we pay for things in 2020? Bancontact Payconiq Company's annual figures show it was contactless and mobile on a massive scale. Online we already use our smartphones to pay for 68% of transactions. And 42% of all payments with the Bancontact card are now contactless.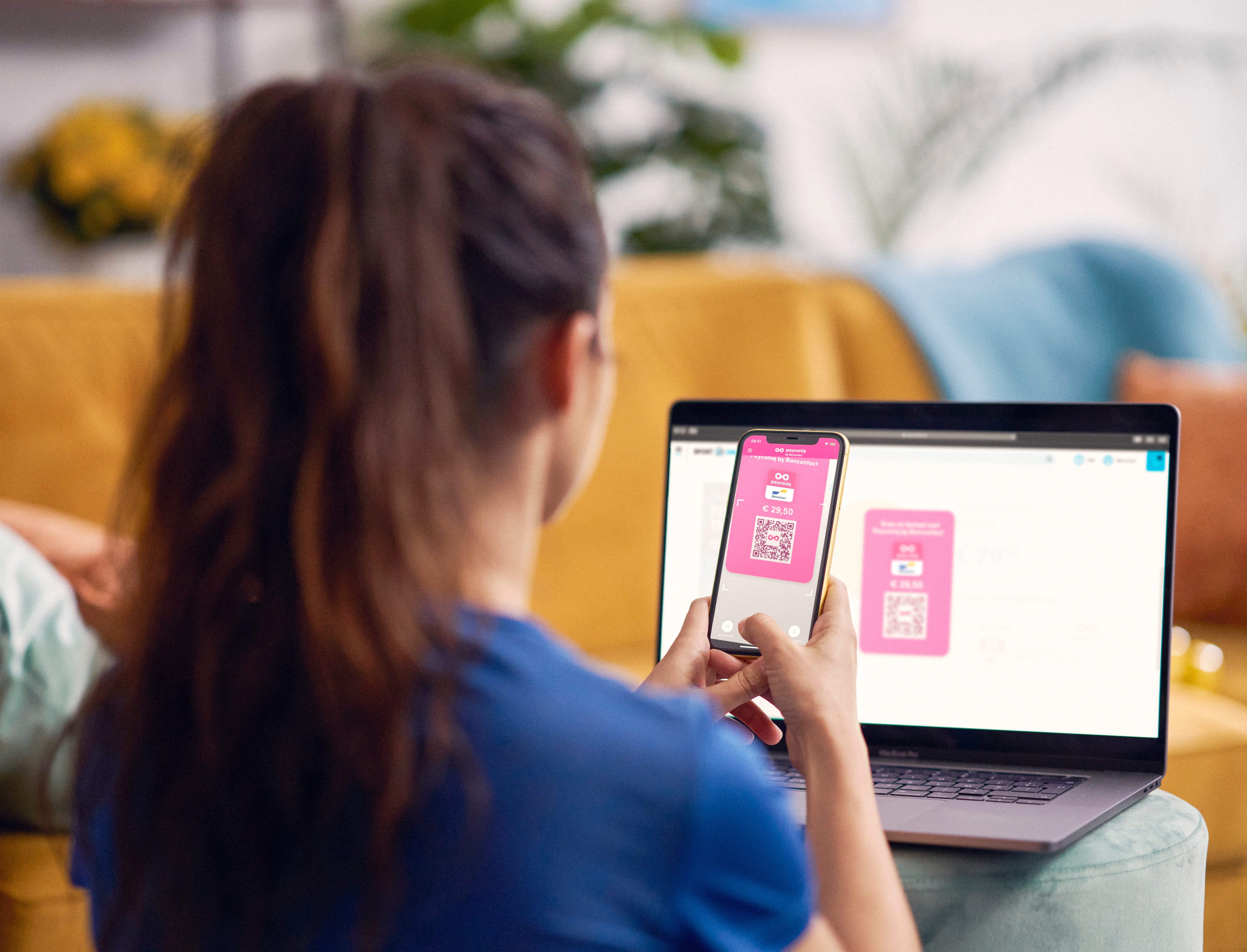 1.65 billion. That's how many payments were made in total last year using the Bancontact card and the Payconiq by Bancontact app. That's a rise of 10% in the space of just one year. And it was mainly the proportion of mobile and contactless payments that grew so sharply in 2020. In total, Belgians took out their smartphones 125 million times to make mobile payments with the Payconiq by Bancontact app (or a banking app offering the Bancontact and/or Payconiq payment methods). That's 11 mobile payments for each and every Belgian – and an increase of 88% compared with 2019.
We're also seeing a striking trend emerging online. In December, we used our smartphone 68% of the time to pay in webshops, instead of with a card and card-reader. In December 2019, the mobile share was only 58%. Card-readers will soon become like a relic from the past. "Paying mobile, or what we call 'beeping', is certainly the new way of paying for things," says Nathalie Vandepeute, CEO of Bancontact Payconiq Company. "We're seeing a clear rise in mobile payments, although the familiar Bancontact card continues to occupy a strong position and will not disappear from the streetscape any time soon."
Cash payments, however, is clearly on the wane. Of course, the coronavirus crisis has a lot to do with this. But we are also seeing the reverse, upward movement in contactless payments with the card. In 2020, 442 million contactless payments using the Bancontact card were recorded - a staggering rise of 283% compared with 2019. And 42% of all payments with the Bancontact card are now contactless.
All of which means that the coronavirus crisis has created something of seismic upheaval in the way we pay: there's less cash around and more contactless payments being made using a card or smartphone. And since 2020, you can even pay contactless with Bancontact using a smart ring, watch, bracelet or key ring.
However, these good figures are no reason for Bancontact Payconiq Company to stand still. Once again in 2021, the company is continuing to innovate in the area of payment solutions. For example, you can now save your Bancontact card in a merchant's app so that, after you've confirmed a payment once with your card-reader or payment app, any subsequent payments will be made automatically, without the need for either the reader or the app.
Read the full press release here