It's time to pay in a fashionable way
Pay contactless with Bancontact via a smart ring, watch, bracelet or keychain
Payment with wearables can be made via all payment terminals that have a contactless symbol and accept Bancontact payments.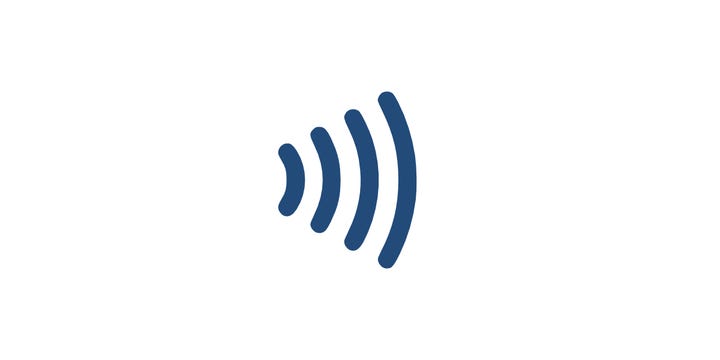 Wearable against payment terminal
To pay, hold the wearable against the contactless symbol, just like you do with a contactless Bancontact card.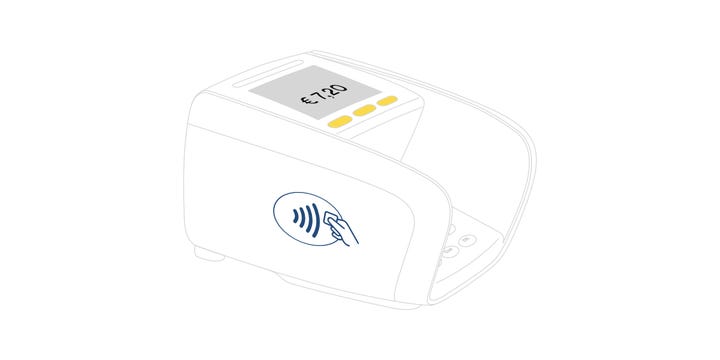 In one move the payment is complete, you get a confirmation and that's it! Purchases over 50 euros need to be confirmed with your Bancontact card PIN. For specific guidelines per wearable, please refer to the provider's website.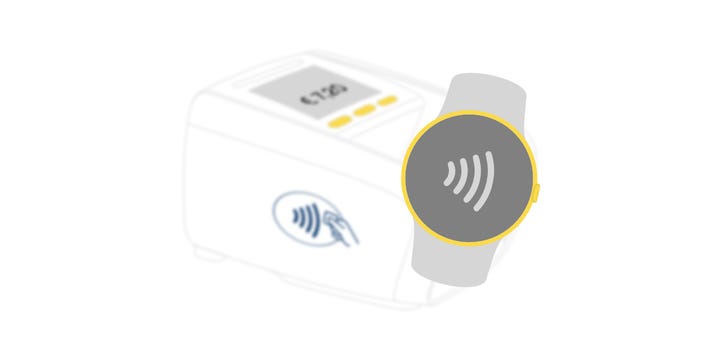 Get started with a wearable
KBC, CBC and KBC Brussels are the first Belgian banks to offer Bancontact payments via wearables to their customers. The compatible wearables can be purchased via the bank itself on their website. Your Bancontact card is linked in 4 simple steps:
Take a look at the offer on the banks' website.
Buy the wearable via the provider's website.
Submit your Bancontact card details at the end of your order.
When you receive the wearable, activate it safely via KBC Mobile, CBC Mobile or KBC Brussels Mobile. Instructions on how to do this are included.
If you have any questions about contactless payment with wearables, please visit the website of one of the three banks.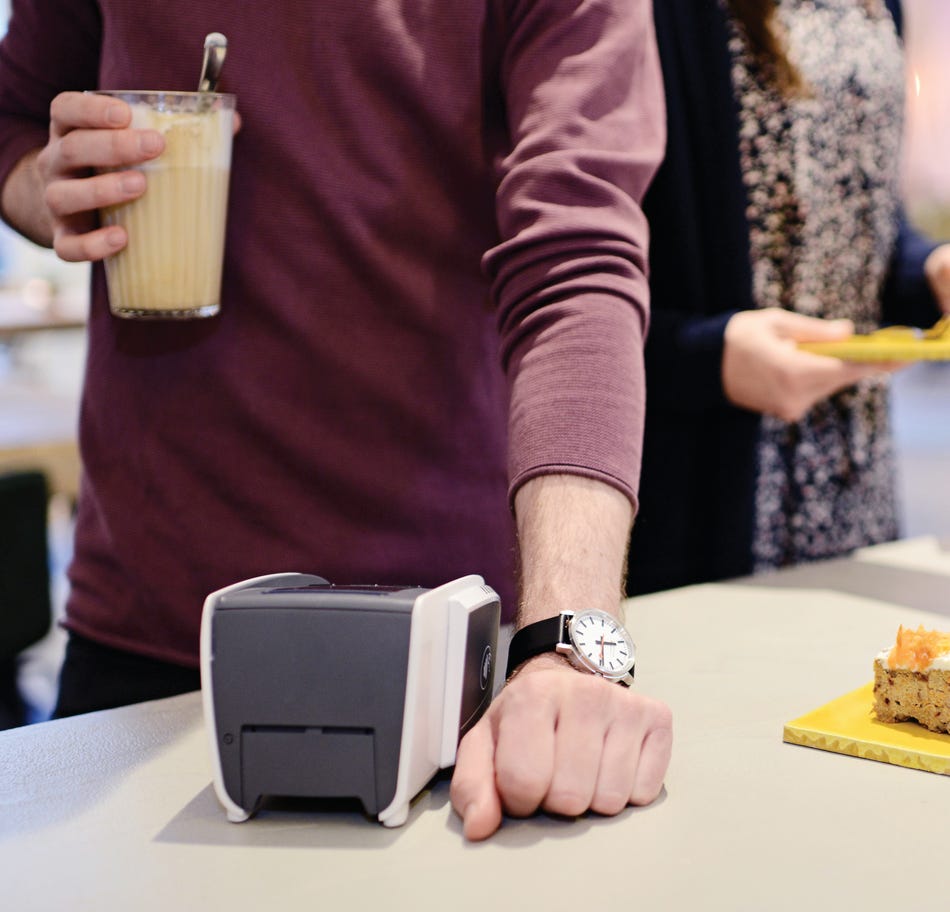 At which banks is this possible?
Currently, paying with wearables via Bancontact is available for customers of KBC, CBC and KBC Brussels. The contactless Bancontact technology is accessible to all Belgian banks.